Iran Merinos factories were established in 1967 with the aim of producing woolen and fustian textiles in Qom city and initially its name was Iran Wool Weaving Company (special joint stock company) and in 1974, the name of the company was changed to Iran Merinos Wool Weaving and in 1975, it became a public joint stock company and in 1992, it was finally named Iran Merinos Factories.
The company was admitted to the Tehran Stock Exchange in February 1978 and its name has been listed on the stock exchange since 1978.
These factories with complete production lines, including spinning factory, weaving preparations, weaving factory, embroidery workshop, dyeing and finishing factory in Shokuhiyeh industrial town of Qom is one of the most complete textile production lines in the country.
The history of producing high quality goods in Iran Merinos with its long-standing technical knowledge and updated machines has made this company one of the strongest and most famous producers of fustian in Iran.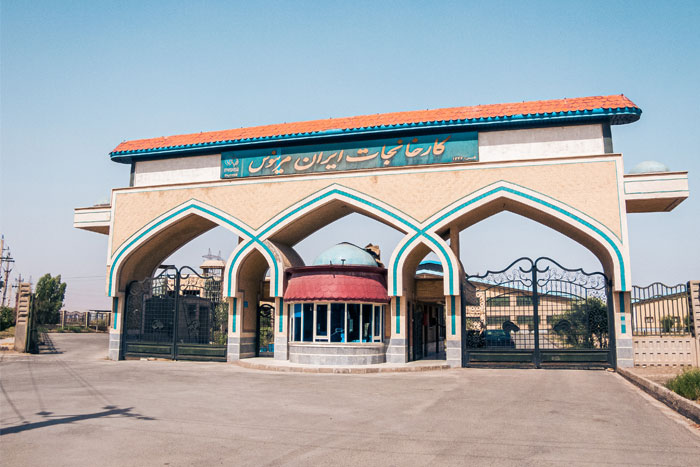 Obtaining all kinds of quality assurance and quality management certificates, incentive standards, many commendation plaques in support of consumer rights, etc. have all been examples of the dynamic and excellent performance of Iran Merinos Company.
Iran Merinos Company has been a provider of textiles and clothes in two fields of production activities and by offering its products to the country's market on the one hand and offering clothes in its thirty-eight sales agencies on the other hand, it has tried to have a comprehensive presence in the field of production and with the production of more than two million and five hundred thousand meters of fustian textiles per year, it has taken firm steps in this field and in this regard, by joining its new production line, it intends to produce new textiles include cotton and Pakoi clothes for the young generation.
High quality of abayi clothes and travel blankets are some of the other products of this company that each of these have introduced special and new benefits and have been very successful in marketing and are among the main items of production.
Considering the potential capabilities of Iran Merinos Company, polyester-viscose textiles used by the Armed Forces are currently in the production cycle, which will be added to one of the normal production items of this company in next year's production plan.
Special extensions implemented in the company's product line, such as the use of nanotechnology, water-proof and ampermable extensions, fire-retardant extensions, etc., increase the scope of the company's products and define more capabilities; as the production of woven yarns with lycra yarns in the spinning unit of this company has also provided such facilities.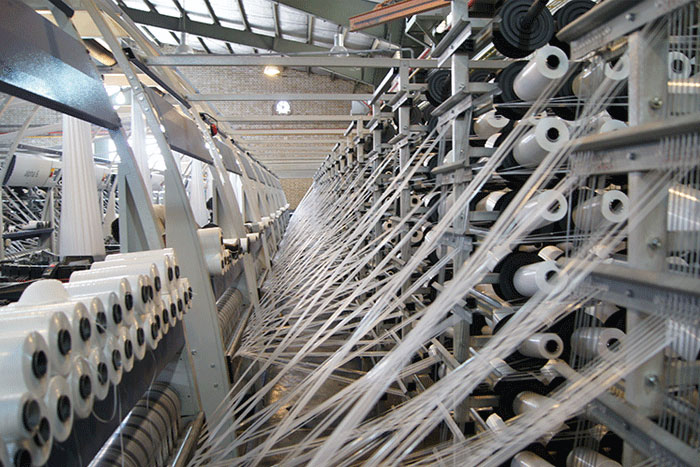 The research and development unit of this company, using advanced software and hardware, in addition to researching the cases covered by current products, has had other interesting activities in other fields which can be referred to dyeing with a variety of natural and plant colors in a very wide range for wool and with the grain method and also achieving the samurai black color of polyester tents that each of these includes a wide range of research and data collection and numerous tests and in each item, activities have been taken to expand the market that some have not achieved the expected results for external reasons and some are ongoing.
 Another issue of interest of Iran Merinos Company, is to take more steps in the field of supplying and producing clothes that using well-known manufacturers of men's clothing, suits and trousers are offered in the company's representative stores in the country as well as Refah Chain Stores. Adding a clothing production line is also included in the company's future plans. This action, in addition to creating more added value, will bring you closer to the final consumer and attract their opinions. The brand name "Merin" has been registered for the clothes produced by Iran Merinos Company and in the medium-term plans of the company, with the principle of precedence and emphasis on the production of textiles, the production and supply of clothing with this brand is defined and established.